Commercial Real Estate – Toledo, Ohio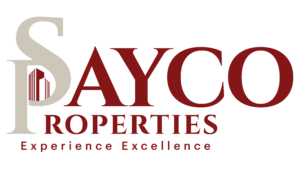 Sayco Properties provides full-service commercial real estate solutions and expertise to Northwest Ohio. Comprised of a team with many years of experience and a wide range of services. Whether you're selling, leasing or renting, we can help you reach your goals. Specializing in commercial brokerage and leasing, we take pride in our excellent customer service and core values.
Located in Oregon, Ohio Sayco employees are proud to live and work in the market they serve. The Sayco team exemplifies all the advantages of working with a small, local business: we are extremely attentive to each client and personally ensure each process is completed successfully.
Sayco Properties deliver in every aspect of the real estate market. Adding buyer representation, ground-up construction and tenant improvements to our already long list of services, Sayco Properties is truly a one stop shop for tenants, landlords, and sellers. Let our professionals share our beginning-to-end commercial real estate marketing solutions and expertise with your business by contacting us today!